Our Podiatry Office offers the highest quality podiatric care in a professional, comfortable, and convenient setting. Our doctors strive to put you back on your feet quickly utilizing proven techniques in the diagnosis, treatment and prevention of various foot and ankle ailments.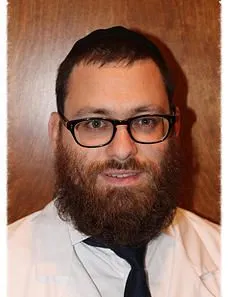 Naftoli H Weingarten DPM
Dr. Weingarten is an experienced podiatrist who brings his deep interest in science and medicine to the patient experience, ensuring that everyone under his care receives the most advanced treatments available. With a history of diabetes in his family, Dr. Weingarten decided early in life that he wanted to help people suffering from this medical condition. Thus, he developed a keen interest in diabetic wound care which put him on the path to a career in podiatry.
In 2007 Dr. Weingarten enrolled at Manhattan's New York College of Podiatric Medicine (NYCPM) in Harlem, which has been at the forefront of podiatric medical education for more than a century. He graduated from NYCPM in 2011 and that same year began a podiatric medicine and surgery residency at Kingsbrook Jewish Medical Center (KJMC) in Brooklyn, New York. Dr. Weingarten completed two years of training at KJMC, including extensive work in the institution's Wound Healing Center. There, he became skilled at administering hyperbaric oxygen therapy to treat hard-to-heal wounds, including those caused by diabetes. He worked extensively with both surgical and non-surgical treatment of diabetic wounds and also focused on limb salvage. Due to his exceptional performance at Kingsbrook Jewish Medical Center, Dr. Weingarten was chosen to serve as chief resident during his senior year.
Soon after Dr. Weingarten finished his residency at KJMC, he moved to Long Beach California and has worked at two private practices before deciding to start his own practice in Long Beach. Doctor Weingarten remains focused on achieving the best possible outcomes for his patients through cutting-edge care and innovative treatments. As such, he stays up-to-date on the latest developments in the field of podiatry. Dr. Weingarten is also an attending physician at College Medical Center, Long Beach Memorial Medical Center and Community hospital of Long Beach.
Candace J Buckley, DPM
Dr. Buckley is a highly trained surgeon and podiatrist who is focused on bringing an exceptional level of care to all of her patients. Being involved in sports at a young age has allowed her to become particularly interested in treating athletes and sports related injuries. Dr. Buckley also has a special interest in addressing concerns regarding the diabetic foot.
In 2003, Dr. Buckley earned a bachelor's degree from Xavier University of Louisiana. She then went on to study podiatry at the New York College of Podiatric Medicine. After graduating in 2011 she went on to complete a three year Podiatric Medicine and Surgical Residency at Kingsbrook Jewish Medical Center in Brooklyn, New York. There, she was privileged to train under board certified podiatric surgeons and physicians to receive extensive knowledge in treating a wide range of lower extremity conditions both conservative and surgically. Dr. Buckley is extremely comfortable with treating foot manifestations due to diabetes including chronic non healing wounds due to the substantial amount of patients seen in the wound healing center at Kingsbrook. Dr. Buckley is intrigued with all aspects of podiatric medicine from treating common conditions such as painful corns, calluses, bunions, and heel pain to more complicated conditions. She has also completed a fellowship in dermatopathology which focuses on problematic skin and nail conditions. She has performed a vast number of foot surgeries and assisted with a moderate amount of rearfoot surgeries. During her senior year of residency Dr. Buckley was chosen to be chief resident because of her stellar performance.
Dr. Buckley prides herself in utilizing all possible resources including old school as well as new current methods in treating her patients. She does not hesitate to ask for appropriate consults in conditions that may require more in depth information. Dr. Buckley participates in opportunities to further her education and surgical training which allows her to bring about the best possible outcomes for her patients.